Who we are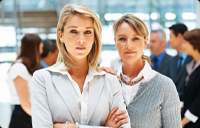 Fast Forward Holdings is a Sri Lankan organization, which was incorporated in the year 2011, specialized in full range of enterprise business solutions, designing & development of mobile applications, development of web application, digitalmedia marketing services and other technology related packages that enables organizations to enhance their productivity with simplicity and sophistication. As a dynamic agency, Fast Forward IT invests quality time & energy to generate creative ideas and implement plans according to the client's needs.
Whether your needs are temporary and project oriented, or ongoing and more involved, hiring website designers and software developers from an outsourcing business model can lead to tremendous cost efficiencies. A growing number of companies are outsourcing their various assignments to Fast Forward IT and are capitalizing on the cheaper, yet more technologically advanced solutions of international standards.

We carry out our services to small, medium or large companies with an equal degree of commitment and professionalism. We work with leading organizations across the private, public and social sectors. Our scale, scope, and knowledge allow us to address problems that no one else can. We have deep functional and industry expertise as well as breadth of geographical reach. We are passionate about taking on immense challenges that matter to our clients and, often, to the world.

We work with our clients as we do with our colleagues. We build their capabilities and leadership skills at every level and every opportunity. We do this to help build internal support, get to real issues, and reach practical recommendations. We bring out the capabilities of clients to fully participate in the process and lead the ongoing work.